Shunting
From the port of Le Havre : XP LOG has a Shunting Service which covers the entire port area. (To the north: A131, to the south: the Seine. And to the west: the Quinette airlock and to the east: the Hode bridge).
Aware of the opening hours of the terminals in the port of Le Havre, our own drivers allow us to quickly get your containers out of the terminals.
The advantage is that our operators aren't subject to the appointment scheduling system. We manage your priorities and you minimize your parking costs. These costs come from the shipping companies. They can represent huge amounts. In order to avoid this, our shunters organize themselves and manage your containers' journey toward XP LOG.
– If you need more details, check the related article here –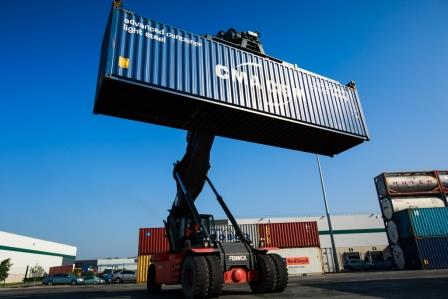 An optimized shunting 
XP LOG shunts in average 100 containers per day. This is possible thanks to our container storage yard. It allows to directly storing the shunted containers without changing the frame.
This set-up gives the possibility to the shunters to optimize their journey between the port of Le Havre and the warehouses of XP LOG. Finally, the advantages of our under custom and safe container park are explained in this dedicated page.
Do not hesitate to contact our team if you have any question.