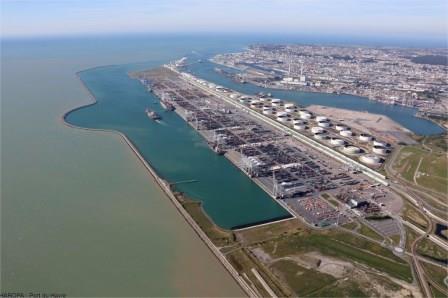 02.22.2019
Our logistical company in Le Havre is located in the port area of Le Havre since more than 20 years. But why did we choose this geographical position?
Le Havre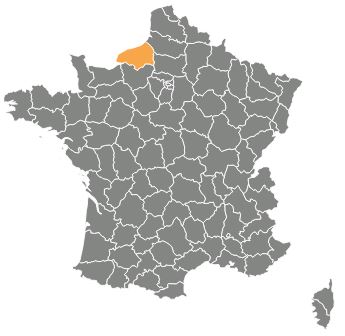 It is a French city located in the northern-west of France, in Normandy. This port is the 2nd of France after Marseille for the total traffic. And it is the 1st French port for the containers.
It is the city with the highest amount of inhabitant in Normandy. It is located in the "site de l'estuaire de la Seine" and is located by the Manche. In addition, the city of Le Havre is at 200 km from Paris. These cities are connected by train and high way.
The city of Le Havre was founded by the King Francis the 1st in 1517.
Port 2000
In order to always be competitive in front of the biggest European harbours, the port of Le Havre (today called the Grand Port Maritime du Havre) set up the project Port 2000. The terminals are accessible without going through obstacles. They do not have constraints with the tides. Also, the port is only for container vessels.
In addition, in order to optimize the transit time of your goods, a logistical platform was created. This platform ensures the direct link between the terminals, the trains, the rivers and the roads.
Port 2000 allows then the city of Le Havre to remain among the biggest European harbours. Inaugurated the 30th of March 2006, its terminals welcome the biggest container vessels.
Finally, Port 2000 is a great step in the CSR related to the ecology and the sustainable development. Indeed, it is the first time in Europe that such a project dedicated 5% of its budget to the nature protection.

Source : HAROPA
A strategic geographical position
Thanks to its warehouses located in the industrial area of Le Havre, XP LOG benefit from perfect harbour knowledge. This geographical position has some benefits such as:
Le Havre, 1st port of containers in France;
Ability to welcome the biggest container vessels
No constraints with the tides;
The only European harbour with deep waters;
56% of the traffic is related to Asia which is the 1st market.
Your flows are not going through Le Havre yet? You wish to outsource your logistic in the region of Le Havre? Then contact our experts to get more information!