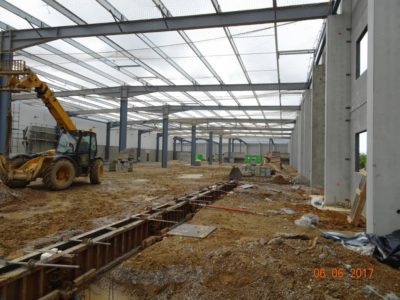 02.06.2018
An additional warehouse area for XP LOG in Montivilliers
XP LOG received the extension of the Montivilliers warehouse on Monday February 5th. The expansion will provide an additional area of 5,200 m². This is mainly dedicated to West Indies and Africa export flows.
The works phase is now complete and the start of the activity will take place on Monday, February 12th, 2018.
The existing part is now entirely dedicated to the Coffee business, which has continued to grow in recent years.
The Montivilliers warehouses now represent a total surface area of 23,000 m², bonded