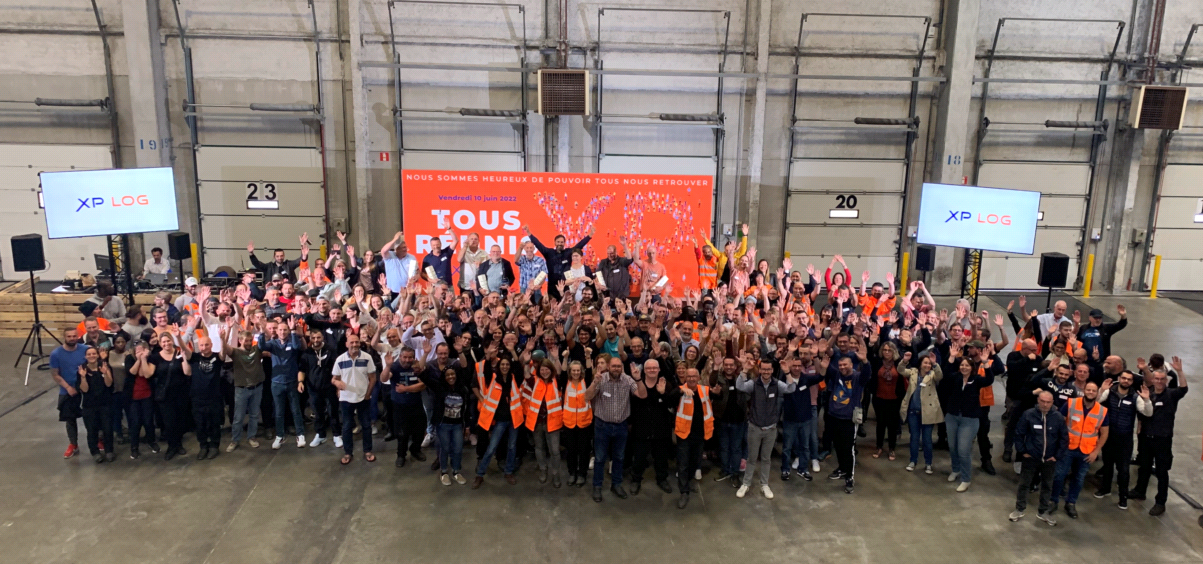 03.27.2023
The date of June 10, 2022 will now be a date to remember for XP LOG employees
It marks the day when all current and retired employees for the past two years have been brought togethe
They were able to attend numerous activities, including a speech by Olivier JEAN-BAPTISTE as well as a lunch cocktail.
The main purpose of this event was to reconnect with employees who, since the start of the pandemic, have been deprived of internal events.
Imagined by our director Olivier JEAN BAPTISTE, this moment of conviviality took place at lunchtime on Friday June 10, 2022.
Employees were first able to spend time together around infographics. The latter shared key figures and highlights on the company's various departments.
Subsequently, they were invited to stand in front of the stage installed, decorated and managed by BDSA L'Agence / DP Events. They were able to hear the speech of Olivier JEAN-BAPTISTE concerning the objectives of the company. A review of the past years was proposed, emphasizing the new recruits and retirees of the last two years. They also had the opportunity to go on stage to be rewarded.
At the end of this speech, they were able to enjoy a buffet offered by BONNAIRE Traiteur. Then, they were able to return to their posts with the memory of a beautiful moment of cohesion.