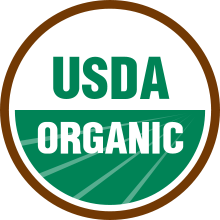 03.27.2023
XP LOG, a major player in Le Havre logistics, obtained on January 24 and 25, 2022 the "National Organic Program" (NOP) certification and label, and BIO EU issued by Ecocert. These globally recognized distinctions apply to the sites of Saint-Vigor-d'Ymonville and Montivilliers.
Ecocert certification is a rigorous process which consists in evaluating, independently and impartially, the conformity of a product, a service, or a system according to environmental and social requirements specified in specifications.
In the case of XP LOG, the company confirms following an audit that the storage, logistics, re-labelling and sampling activities comply with European regulation No. 834/2002 relating to the agriculture, but also recognized by the "National Organic Program" managed by the USDA American department of agriculture.
The EU-BIO certification allows the marketing of organic products throughout the European Union. It includes 100% organic agricultural raw materials and foodstuffs.
The United States Department of Agriculture, more commonly known as USDA, is the organization responsible for awarding the NOP label, which designates products from organic farming. This regulation covers in detail the processing and distribution processes up to the sale. The "organic product" certification issued by the USDA basically allows the marketing of organic products within the borders of a country.
Each of these labels and certifications guarantee the protection of the environment and the climate, the conservation of soil fertility, the maintenance of biodiversity. But also the non-use of synthetic chemicals, GMOs and the implementation of transparent labelling.
These commitments made by XP LOG make our company a committed and environmentally friendly player, whose permanent efforts allow it to move forward and obtain the appropriate certifications.