The pallet racks
Also called a rack, this is a structure composed by scales and raillings which mark off the storage location for the goods.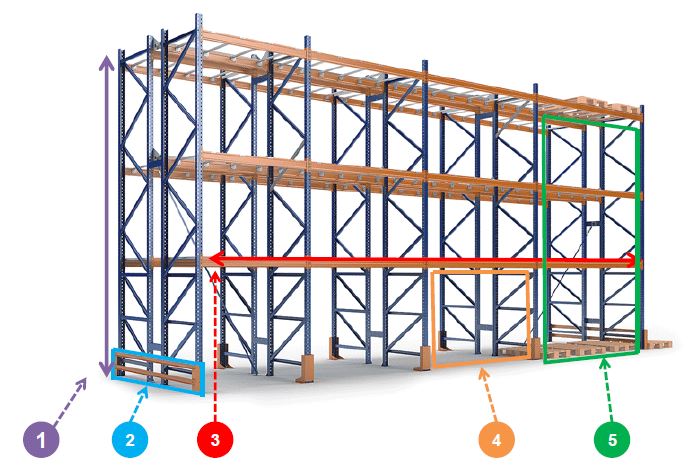 1 – RACK FRAME
A vertical element of the rack in which the railings are fixed.
2 – LATERAL PROTECTION
Racks' protection against impacts.
3 – FLOW RAIL
Horizontal part of the racks which carry the goods (pallets, packages …)
4 – STORAGE LANDFILS 
Storage location in a pallet rack.
5 – SHELVES
All the vertical storage landfills which are overlap between two rack frame.
If you need more information you can check our transport and logistic glossary.