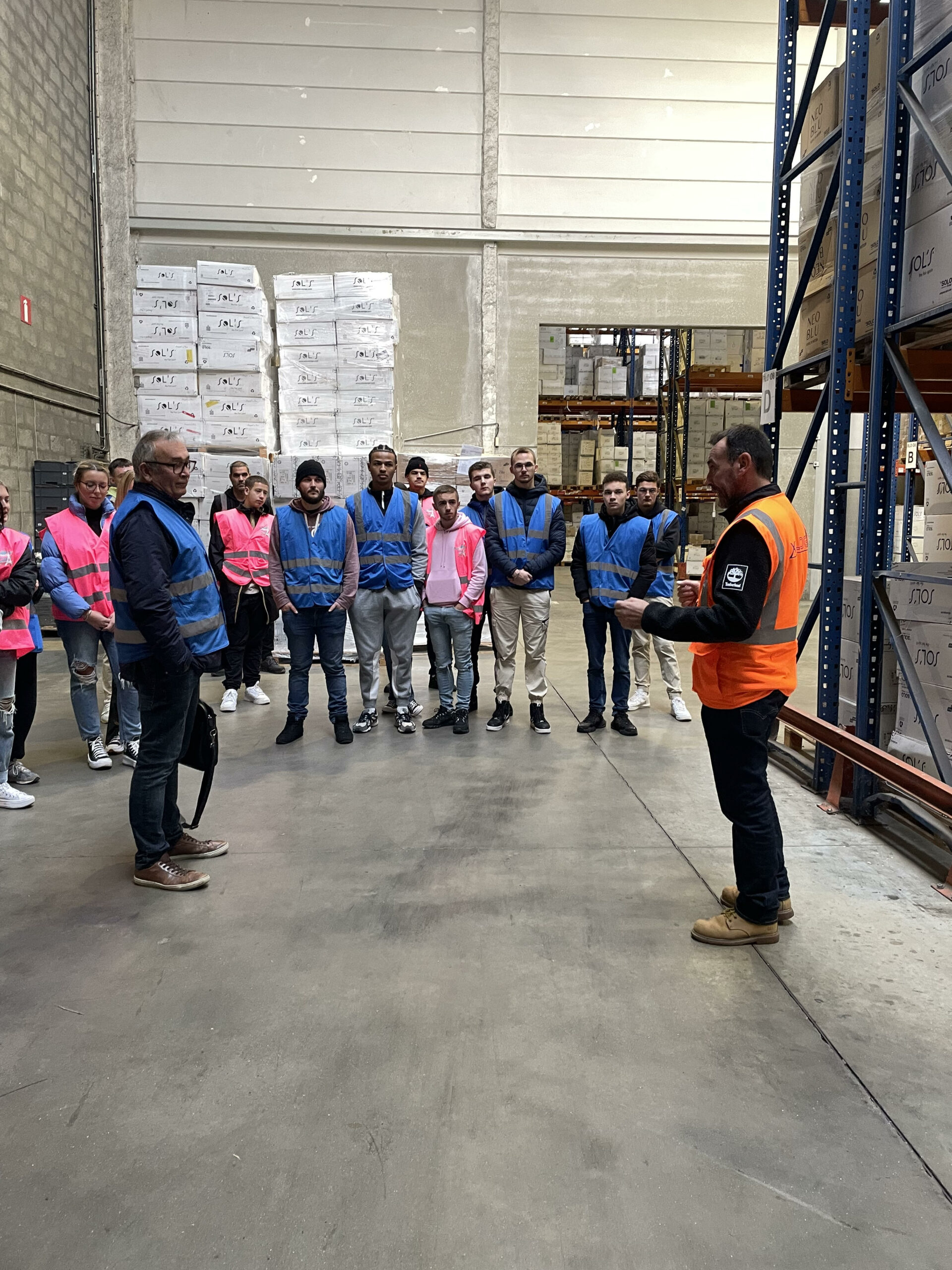 03.30.2023
Logistics week: visitors and journalists visited the XP LOG warehouse.
On Thursday, November 17, 2022, a group of students from BUT Logistics and Transport Management from the Aden Formations Le Havre training center had the pleasure to visit one of our warehouses as part of the logistics week. by Afilog. The Afilog Association was created at the end of 2001 to bring together all the Supply Chain and logistics real estate professions.
This was an opportunity for this group of about twenty people to discover a 32,000 m2 warehouse dedicated to one of our customers in the textile field, made up of several sectors (storage in racks, cardboard picking and part picking) and presented by our director of logistics operations.
Some students, who are just starting out in the field of logistics, were pleasantly surprised by this visit, which for the most part confirmed their choice of school.
This logistics week did not only attract students. Indeed, local newspapers also made the trip. The evening newspaper as well as the weekly Le Courrier Cauchois (link to read the article here) were both present on 17 November. These two newspapers focused their subject in favor of recruitment at XP LOG.
Below the video of the passage of XP LOG in the TV news of France 3 Baie de Seine: