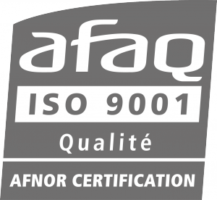 09.25.2017
The ISO 9001 audit, which took place from September 18 to 22, renewed the ISO 9001 certification for CHALLENGE INTERNATIONAL and XP LOG.
This audit was also the opportunity to switch to the 2015 version of the standard. We have integrated the new orientations and requirements of the latter.
This certification, associated with the other certifications of the group (AEO in particular), helps to convey a positive image. This demonstrates our ability to seek the satisfaction of our customers in the realization of our logistics services.
This certificate is valid for a 3-year cycle. However, an audit of control will be carried out annually by AFNOR. The aim is to check that our quality management system remains compliant.