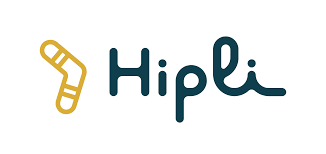 03.27.2023
Hipli, manufacturer of alternative solutions to sending parcels, designer of reusable parcels, recently called on XP LOG to outsource its logistics.
Hipli, what is it?
Hipli is a Le Havre company that offers reusable packages up to 100 times. The company's objective is to offer an alternative to the waste generated by e-commerce by offering a sustainable solution with a low environmental impact.
How does it work ?
Each year more than 137,500 tons of waste are generated by the 550 million packages sent following purchases on e-commerce platforms. To counter this rise, the Hipli package, made from sustainable materials, aims to offer an alternative to cardboard. As a result, the e-merchant sends his goods in a pre-franked Hipli parcel. Upon receipt, the individual folds it up and deposits it in any letterbox so that it can finish its journey at Hipli. It will then be received, checked, cleaned and reconditioned, in order to be put back into circulation. This innovative approach reduces the carbon footprint by 83% compared to conventional cardboard. If the package is used 100 times, it is up to 25 kg of waste avoided. The postal return of the package has an impact equivalent to that of an e-mail.
A collaboration between XP LOG and Hipli
Since the end of February 2022, XP LOG has been providing logistics for Hipli at its Saint-Vigor-d'Ymonville site (in Le Havre). Our role is to receive refurbished packages and distribute them to partner e-merchants. Our long-term objective is to support Hipli in its growth and development while opting for Green solutions, in line with Hipli's approach (choice of carriers, reduction of consumables, etc.). This collaboration is a way for XP LOG to bring its stone to the building and to have an impact on its own scale in the ecological transition. Ultimately, this product will reduce the number of boxes used. XP LOG and its customers could also eventually become Hipli customers! We are proud to support Hipli and share their innovative, ecological and sustainable values.