01.15.2019
The different kind of service providers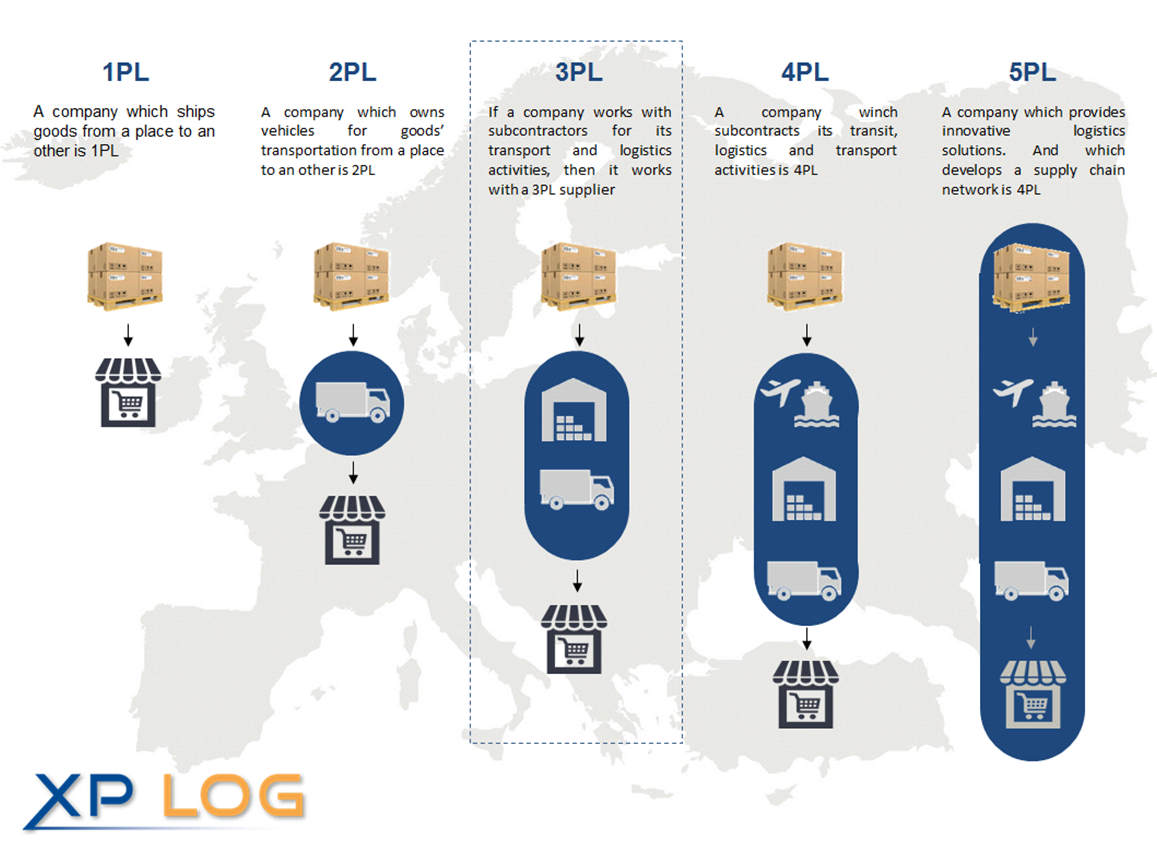 – Click on the picture to zoom –
1PL – « First Party Logistics »: THE CUSTOMER
A company which ships its products from a place to an other is 1PL. For example, a local farmer which transports its crops directly to a greengrocer is 1PL.
2PL – « Second Party Logistics »: THE FLOWS SUPPLY
A company which owns transportation vehicles and transport goods from a place to an other is 2PL. The same local famer can work with a 2PL provider to transport and deliver its crops to the greengrocer.
3PL – « Third Party Logistics »: FLOWS MANAGEMENT
If a company manages the flows but subcontracts the transport and logistics activities then, the supplier is a 3PL. This is the case of XP LOG, 3PL provider of logistics and transport services.
4PL – « Fourth Party Logistics »: HANDLING OF ALL THE FLOWS
When a company subcontracts its logistics activities and its whole supply chain, it works with a 4PL provider. The 4PL supplier offers a global and broader management of the supply chain. This thanks to its freight forwarding, logistics and transport portfolio of services.
5PL – « Fifth Party Logistics » 
A 5PL supplier provides innovative logistical solutions. It always tries to be more efficient and productive. In addition, they bring an added value to the supply chain of a company by using new technologies such as EDI and automatization processes.
XP LOG, a 3PL provider – What you need to know
It's important to notice that a 3PL provider has no right on the shipped goods. The 3PL provider has a role of an intermediary between the 2 other parties : the seller and the customer.
XP LOG has its own assets such as trucks and warehouses. In addition, XP LOG offer a range of integrated services within the supply chain such as:
Storage
Cross-docking
Inventory management
Packing
Shipping
XP LOG can adapt and tailor its services in order to answer your needs. And this in accordance with your expectations.